Site Administrator & Tech Lead
Staff member
Feb 24, 2001
17,010
3,475
113
School/Org

University of Michigan Medical School
City

Lake Oswego
State

OR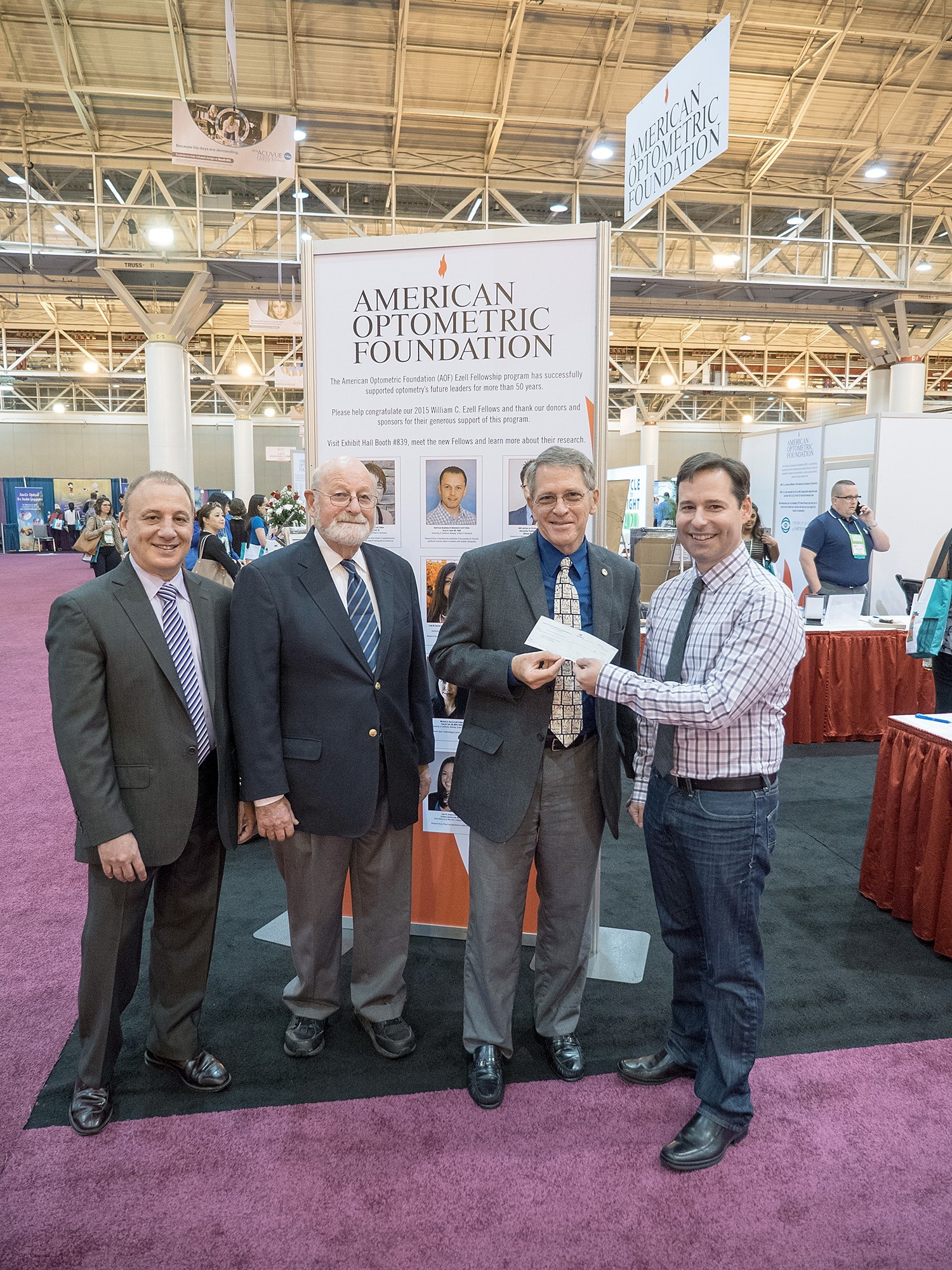 (left-to-right: Dr. Steve Silberberg, Dr. Paul Farkas, Dr. David Kirschen (AOF President), Dr. Adam Farkas)
At the American Academy of Optometry meeting in New Orleans this past week,
Steve Silberberg
,
Paul Farkas
and I were happy to present the American Optometric Foundation with a charitable donation of $10,000, which came from the surplus profits of CEwire2015, the online eye care CE conference.
Our goal with the conference was to prove that we could provide the highest-quality education online, with nationally-known speakers and a huge number of credit-hours, while doing it at a at a rock-bottom price for attendees.
Any excess profits were to be designated for charities which directly impact either eye care practitioners, or patients in need. Our donation to the AOF was the first distribution -- we figured the Academy meeting was the best place to do it!
We would like to thank everyone who attended the event (we hope you enjoyed it, we couldn't have done it without you), as well as our sponsors who helped us get it off the ground:
ABB Optical
,
Acuvue
,
Allergan
,
Diopsys
,
IDOC
,
Marco
,
Oculus
,
QuikEyes
,
Signet Armorlite
,
Wells Fargo
,
Vision Systems Inc
,
VisionWeb
.
... and a big shout-out to the folks at
Marco
, who gave us the 'push' we needed to get the gears in motion last winter (and for sponsoring our 14-hour long
live streaming video
!)
Upcoming: CEwire2016
Stay tuned for details about
CEwire2016
: More speakers, More Credits, More Vendors, More Fun. Same rock-bottom price per credit.