Site Administrator & Tech Lead
Staff member
Feb 24, 2001
16,278
3,141
113
School/Org

University of Michigan Medical School
City

Lake Oswego
State

OR
40 COPE credits online, $179!
Watch online until May 1, 2017 [more info]

Amniotic Membrane Therapy: "The Good, The Bad, The Ugly" (51961-AS)
Craig Thomas, OD
Dr. Craig Thomas has placed hundreds of amniotic membranes on patients. In this talk, you will learn about regenerative therapy using amniotic membrane allografts. Emphasis is placed on the wound healing response of the ocular surface, indications for therapy, patient selection, allograft application techniques and postoperative complications.
Interview: Dr. Craig Thomas on Amniotic Membrane Therapy.
Watch Dr. Thomas' course at your leisure through May 1st, 2017 and earn COPE credit!

Get more information & see the full course list at CEwire2017.com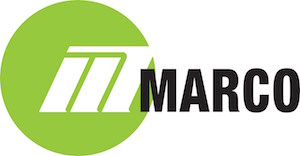 Thanks again to
Marco
for sponsoring the CEwire2017 Livestream!