Site Administrator & Tech Lead
Staff member
Feb 24, 2001
16,779
3,350
113
School/Org

University of Michigan Medical School
City

Lake Oswego
State

OR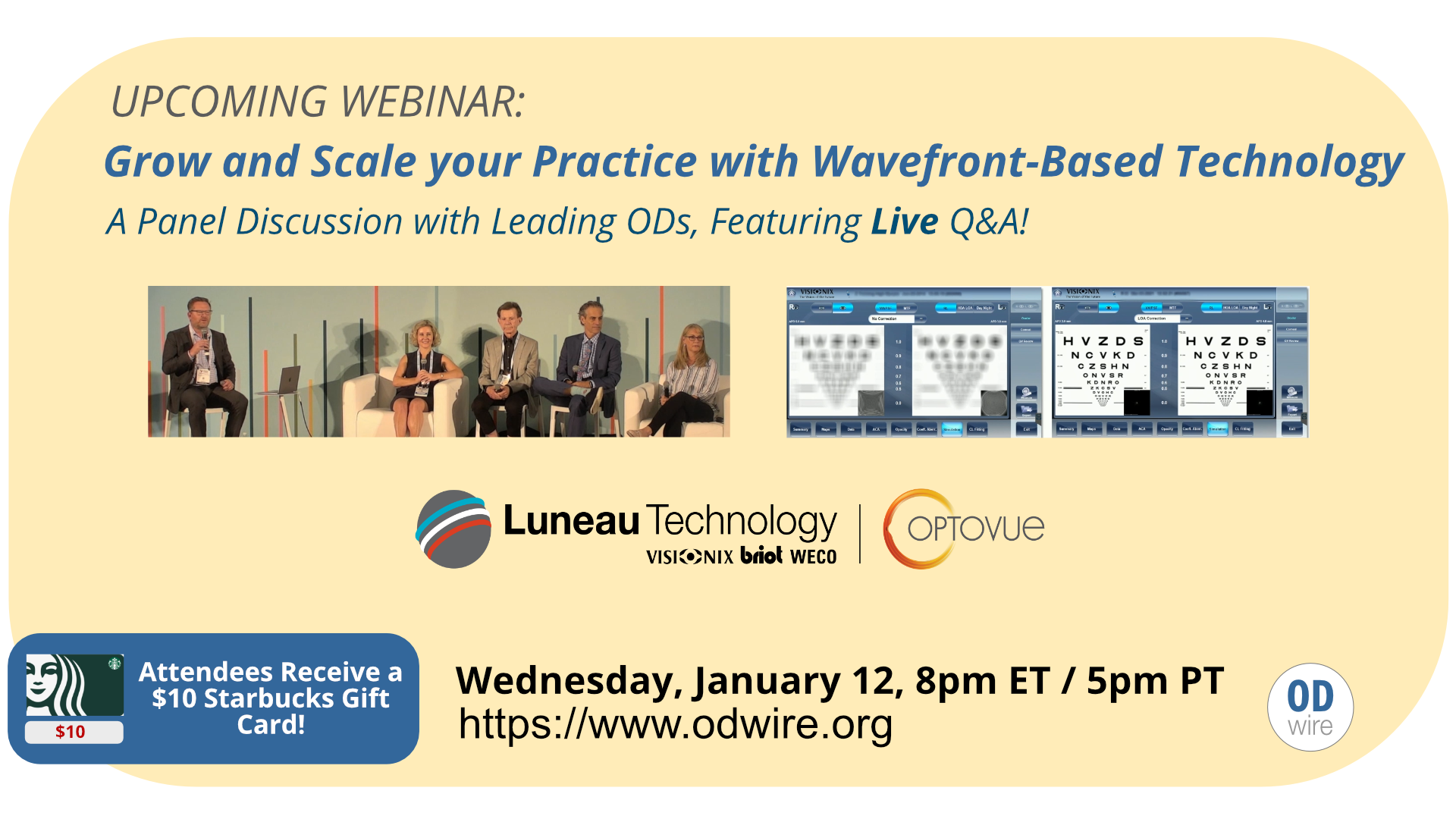 Wednesday, Jan 12, 2022 at 8pm ET / 5pm PT
At this ODwire.org Webinar, we'll have a
panel of four eye care innovators
- each with very different modes of practice - who have implemented
Visionix®
solutions, the pioneer in wavefront technology, to evolve their practices and elevate the customer experience.
The clinicians will discuss how these systems were
implemented in their practices
, and how they've allowed them to focus on patient education and staff empowerment.
A
live Q&A
will follow, so bring your questions!
*** Attendees at the event will receive a $10 Starbucks eGiftCard, courtesy of ODwire.org!
The panelists include:
Rasa Tamulavichus, OD
Dr. Tamulavichus is the President & Co-owner of
Big City Optical
, a growing multi-location independent practice in the Chicagoland area.
Gregory O'Connor, OD
Dr. O'Connor has over 35 years of practice experience and is the owner of
Malibu Eye Center
Optometry and
Malibu In Sight
Optometry in Malibu, California.
Jeffry Gerson, OD
Dr. Gerson practices at
Grin Eye Care
, a busy, multi-disciplined practice providing comprehensive ophthalmic services.
Michelle Hoff, OD
Dr. Hoff is a Co-founder of
Sightline Ophthalmic Consulting
, and has over 30 years of experience in optometry, ophthalmology, optical and private practice, with a passion for education and training.
We look forward to seeing you there!
REGISTER HERE