Site Administrator & Tech Lead
Staff member
Feb 24, 2001
16,779
3,350
113
School/Org

University of Michigan Medical School
City

Lake Oswego
State

OR
40 COPE credits online, $179!
Watch online until May 1, 2017 [more info]
Keratoconus – A Paradigm Shift in Management has taken place (51757-AS)
S. Barry Eiden, OD, FAAO
Keratoconus is a potentially progressive corneal disease that can result in significant loss of visual function. Today technologies have been developed that can halt the progression of the disease. Thus if early diagnosis is possible prior to the disease reaching a stage where it impacts vision we have the ability to preserve a patient's vision.

This course will review the most current thinking on the nature of the disease, its earliest diagnosis and management options to control progression. A review of the natural history, demographics and genetic influences of keratoconus will be discussed. The most advanced technologies that allow for early diagnosis including topography, tomography, corneal biomechanics and aberrometry will be covered. Finally a review of the current state of corneal cross linking will be presented.
Interview: Dr. Barry Eiden on Keratoconus.
Watch Dr. Eiden's course at your leisure through May 1st, 2017 and earn COPE credit!

Get more information & see the full course list at CEwire2017.com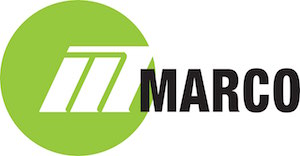 Thanks again to
Marco
for sponsoring the CEwire2017 Livestream!