Site Administrator & Tech Lead
Staff member
Feb 24, 2001
16,779
3,350
113
School/Org

University of Michigan Medical School
City

Lake Oswego
State

OR

40 COPE credits online, $179!
Watch online until May 1, 2017 [more info]
Ordering and understanding Lab Results a New Frontier for Optometry (51772-GO)
Kerry Gelb, OD
The primary eye-care physician must be knowledgeable about ordering and the interpretation of a patient's blood work. This course will reinforce such knowledge and how the Optometrist can properly educate patients on such results to continue to play a vital role in the patient's overall health management.
Interview: Dr. Kerry Gelb on Lab Tests & Optometry
Watch Dr. Gelb's course at your leisure through May 1st, 2017 and earn COPE credit!

Get more information & see the full course list at CEwire2017.com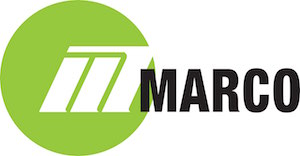 Thanks again to
Marco
for sponsoring the CEwire2017 Livestream!
Editor's note: I listened to the 15 minute interview. Definitely worth your time and might tempt you to take the entire course.
Last edited by a moderator: