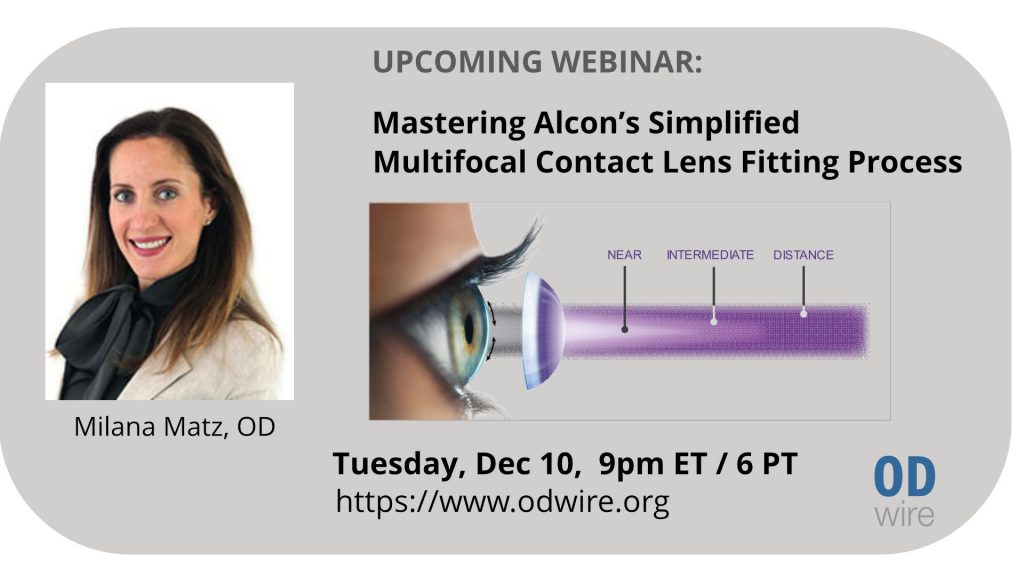 In the past, multifocal contact lens fitting was time-consuming and involved a great deal of trial-and-error to get an acceptable fit.
In this final webinar in our series on presbyopia, Milana Matz, OD of North Suburban Vision Consultants in Deerfield, IL, will walk us through Alcon's "Simplified Multifocal CL Fitting Process".
This process has resulted in high rates of fit success, including 80% success with 1 lens per eye, and 96% success with 2 lenses or less per eye!
Dr. Matz will review the process, and several real-life case studies of presbyopic patients fit into multifocals.
We hope to see you there!
*** CEwire2020 Updates ***
Early Registration for CEwire2020 opened this week!
Participants at this webinar will get the latest course updates and news about the event. Don't miss it!