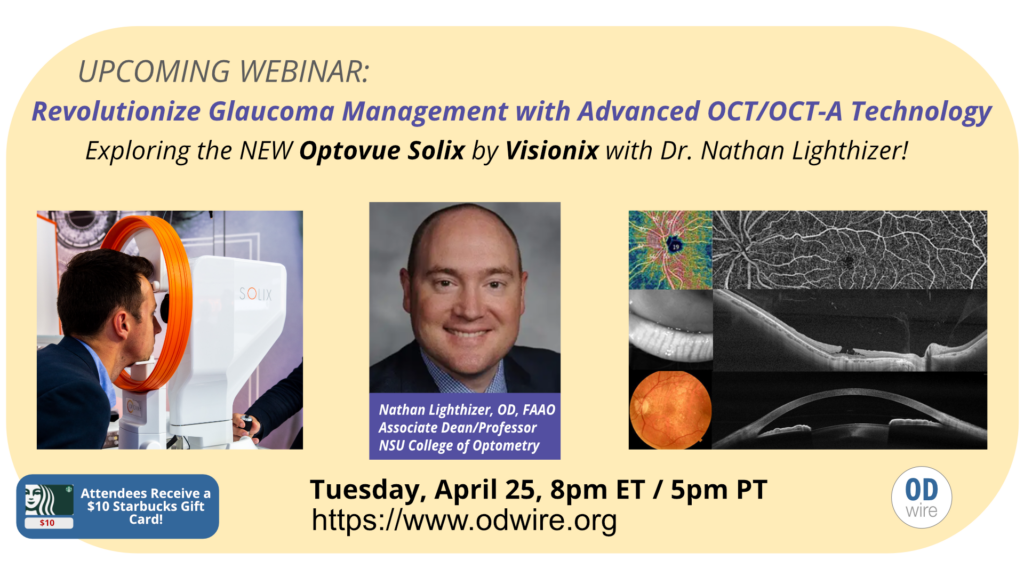 ** All OD & OMD Attendees in the US & Canada will receive a $10 Starbucks Gift Card. **
Are you interested in learning more about Glaucoma management with OCT/OCT-A?
Optovue Solix by Visionix offers an arsenal of features to identify, assess, and manage Glaucoma confidently.
Join us for an interactive webinar and learn how to apply these features clinically to revolutionize care and retain your patients.
Topics include:
• iWellness & AngioWellness for discovery
• New RDB and OCT-A vessel density metrics from the same scan for efficient assessment
• NEW advanced scans and reports for RNFL, GCC, and vessel density with trend analysis for progression management
• And more!
A live Q&A will follow with Dr. Lighthizer so don't miss it!
** All OD and MD Attendees in the US and Canada will receive a $10 Starbucks eGiftCard from ODwire.org!
REGISTER HERE and DISCUSS HERE