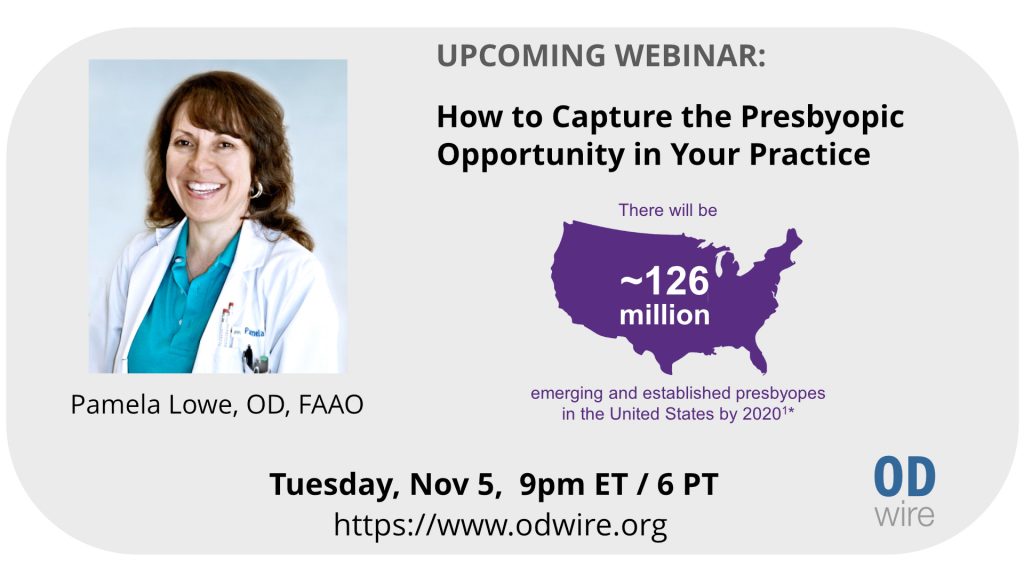 By 2020, there will be approximately 126 million people with emerging or established presbyopia in the United States!
In this webinar, Pamela Lowe, OD, FAAO (past president of the Illinois Optometric Association) will join us to discuss how to best service this exploding population, which can represent an important growth opportunity for your practice.
We'll talk about:
* How to best raise patient awareness of presbyopia, and present their correction options
* How to identify good candidates for multifocal contact lenses
* How to get your staff to actively engage with presbyopic patients and help educate them
We'll also discuss "The Alcon Multifocal 3:2:1 Advantage", and the materials, replacement schedules, and designs of their current multifocal lines.
A Q&A will follow the talk, don't miss it!
Discuss the webinar in this thread & ask Dr. Lowe questions!