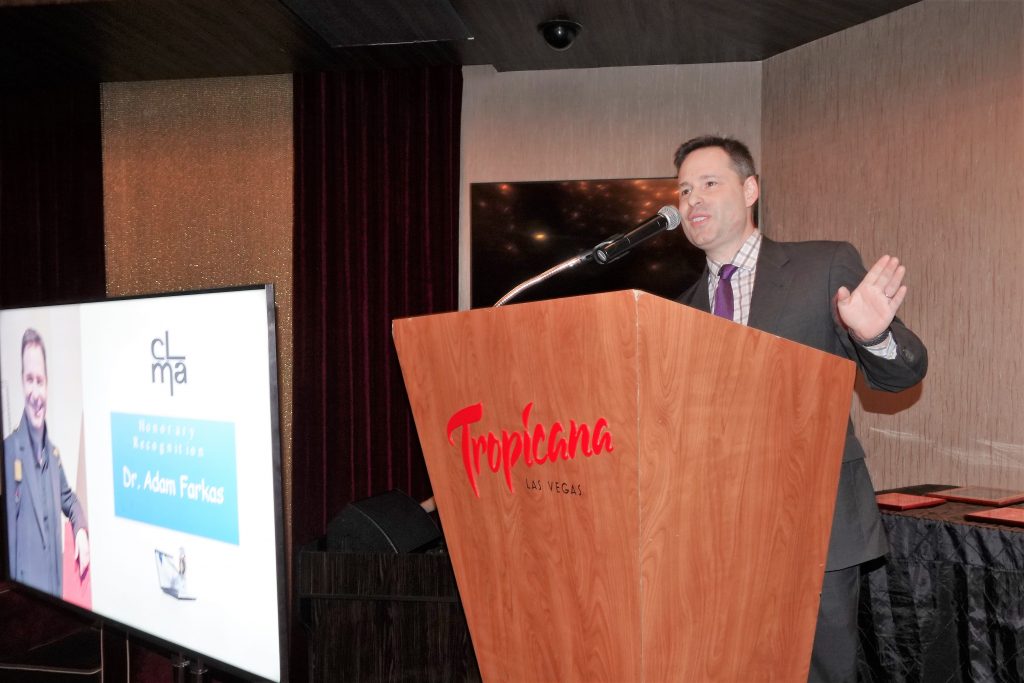 The award was "In Appreciation for a Lifetime of Dedication and Service to the Contact Lens Industry", through Dr. Farkas' work at ODwire.org, the CEwire series of education events, and the production of the virtual specialty lens conference GPLIwire.
During his acceptance speech, Dr. Farkas dedicated his award to his father, Dr. Paul Farkas, who "fit his first contact lenses in the 1950s, and somehow still manages to show up at his desk every day to keep us focused and in the right direction. He's the heart of what we do."
He also thanked the doctors who make use of ODwire and CEwire's services, as "we would be nothing without them. I can push all the right buttons, but without them there is no site."
A full list of honorees has been posted to the CLMA web site.