In what has become a something of a September tradition, Alcon invited members of the eye care press to their headquarters in Ft. Worth to update everyone on the most important developments at the company, and what you might see in the coming year.  I decided to take the trip to check out what was going on.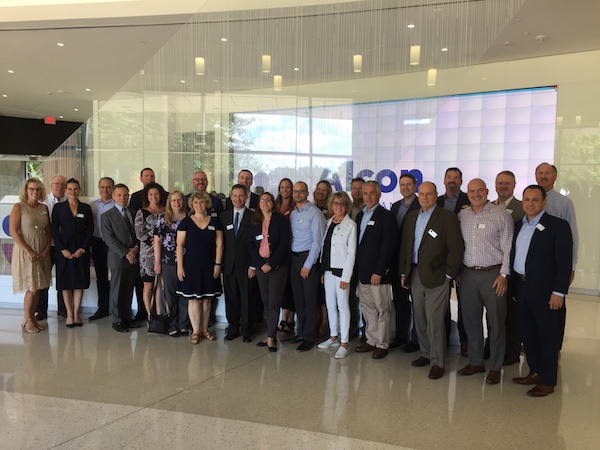 (this group of people is responsible for most of what you read about your chosen profession.. scary thought!)
Sergio Duplan
, the President of Alcon North America, kicked off the presentations, and was followed by: the GM of Alcon US Vision Care, 
Sean Clark
; the GM of Alcon US Surgical business, 
Jim Di Filippo
; and a VP from their Medical Affairs division,
 Dr. Roee Lazebnik
.
Here are my notes from the talks I thought ODwire folks would be most interested in. These are my totally biased opinions, mixed with some actual facts.
(Disclosure -- Alcon provided a buffet lunch for all attendees, and invited everyone who stayed in Ft. Worth after the event to dinner.  Other than that, the trip was on our own dime...)