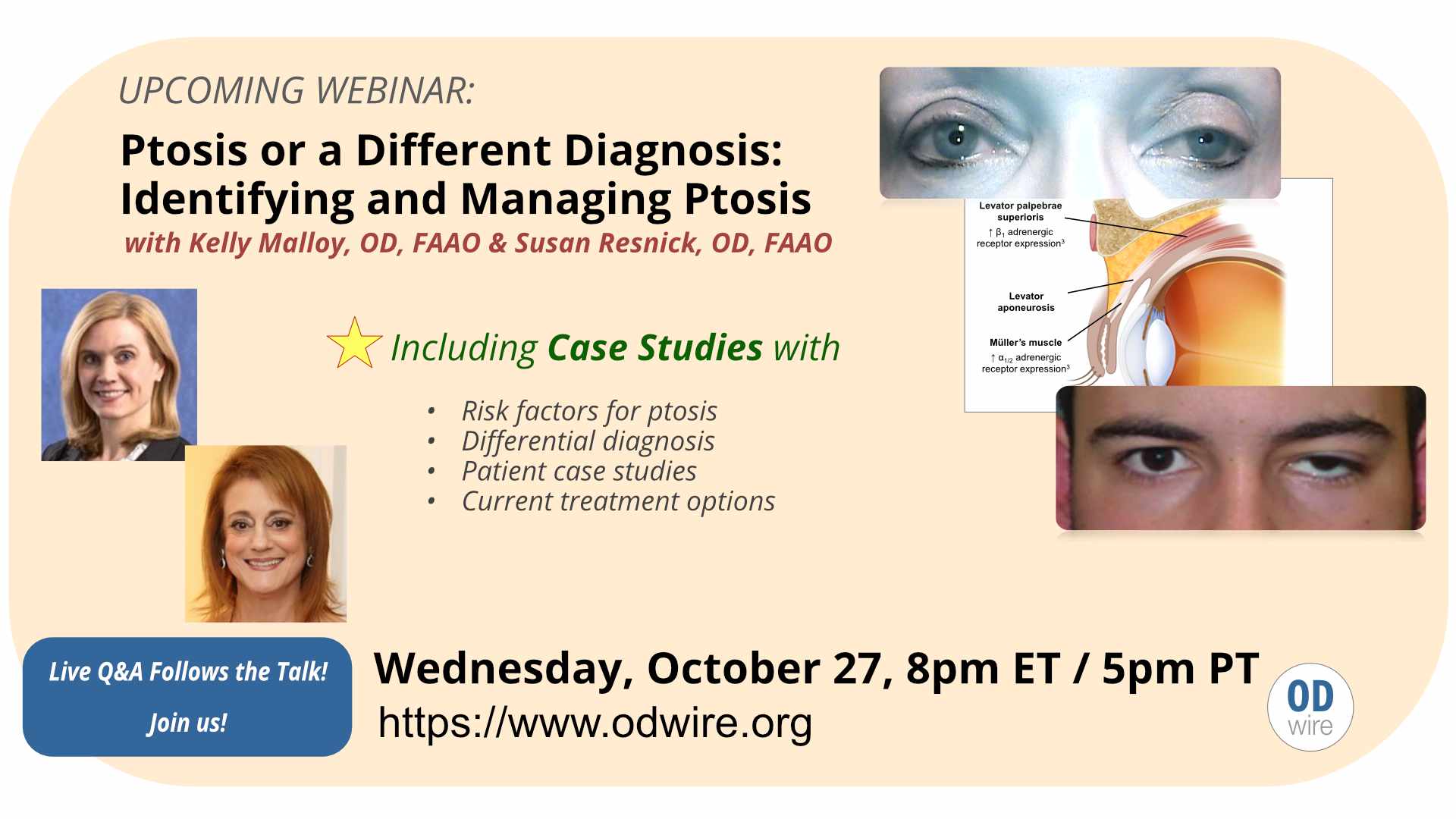 Wednesday, October 27 8pm ET / 5pm PT
Kelly Malloy, OD FAAO; Susan Resnick, OD, FAAO
Register Here – Free
ODwire.org and RVL Pharmaceuticals invite you to join Dr. Kelly Malloy and Dr. Susan Resnick for a case-based discussion on acquired blepharoptosis (ptosis). This engaging program will cover:
• Risk factors for ptosis
• Differential diagnosis
• Patient case studies
• Current treatment options
A Live Q&A will follow the cases, we hope to see you there!
About the Speakers
Kelly A. Malloy, OD, FAAO is the Chief of the Neuro-Ophthalmic Disease Service at the The Eye Institute of the Pennsylvania College of Optometry
Susan A. Resnick, OD, FAAO, FSLS is a principal at Drs. Farkas, Kassalow, Resnick & Associates in New York City.
Hope to see you there!